Now we offer six versions of men watches in co-operation with Extró Italy, which we can manufacture till Christmas if we get enough orders. (We showed the minimum order numbers).
Every watch will have the Alfa Amore logo and a snake or a green cloverleaf. As we will update the ammount of orders, you will able to change your order if you'd like, but only until 10 October.
For ordering:
send an e-mail to rendelek@alfaamore.hu with all the details. If the minimum order number is reached, we will send you back all the information of paying methods. In advance you have to pay 50 percent till 31 October.
After recieveng the payment we will start to manufacture the watches, so they will be ready mid december, latest. We will send them as an insured parcel post.
The details:
EXTRO-AMORE 01
Price 49.000 forint / 160 euro
- nickelless steel case, shiny stainless, shaped on elegant ear lugs
- diameter: 45 mm
- thickness: 15 mm, 37 mm matte finish dial, convex, glued numbers
- crown: steel
- caseback: steel, screwed
- Movement: OS20 MIYOTA japanese
- chronograph, tenth, minute, hour, date
- leather bracelet
- steel folding clasp
- water resistant 5 ATM
- weight: 89 gr
- 3 year exchange guarantee
Minimum orders: 50 / Now we have: 5
EXTRO-AMORE 02
Price 49.000 forint / 160 euro
- nickelless steel case, shiny stainless, shaped on elegant ear lugs
- diameter: 42 mm
- thickness: 12 mm, 37 mm matte finish dial, convex, glued numbers
- crown: steel
- caseback: steel, crewed
- movement: japanese OS21 MIYOTA
- chronograph, tenth, minute, hour, date
- leather bracelet
- steel folding clasp
- water resistant 5 ATM
- weight: 62 gr
- 3 year exchange guarantee
Minimum orders: 50 / Now we have: 1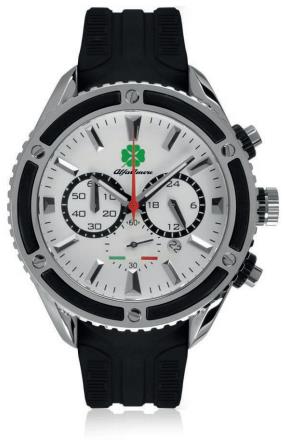 EXTRO-AMORE 03
Price 79.000 forint / 259 euro
- nickelless steel case, shiny stainless, rubber O-ring gasket
- diameter: 44 mm
- thickness: 14 mm, 33 mm mette finish dial, convex, glued numbers
- crown: steel, matte finish PNP/PVD
- caseback: steel, crewed
- movement: japanese OS20 MIYOTA
- chronograph, tenth, minute, hour, date
- silicone bracelet
- steel folding clasp
- water resistant 5 ATM
- weight: 110 gr
- 3 year exchange guarantee
Minimum orders: / 20 Now we have: 0
EXTRO-AMORE 04
Price 99.000 forint / 325 euro
- nickelless steel case, shiny, satin O-ring
- diameter: 48 mm
- thickness: 14 mm, 38 mm matte finish dial, convex, glued numbers
- crown: steel
- caseback: steel, screwed
- Movement: swiss Ronda 5030D
- chronograph, tenth, second, minute, hour, date
- leather bracelet
- steel folding clasp
- water resistant 5 ATM
- weight: 107 gr
- 3 year exchange guarantee
Minimum orders: 10 / Now we have: 0
EXTRO-AMORE 05
Price 149.000 forint / 489 euro
- nickelless steel case, shiny, satin O-ring
- diameter: 43 mm
- thickness: 13 mm, 34 mm matte finish dial, convex, glued numbers
- crown: steel
- caseback: steel, screwed
- Movement: swiss Ronda 5040D
- chronograph, tenth, minute, hour, date
- leather bracelet
- steel folding clasp
- water resistant 10 ATM
- weight: 88 gr
- 3 year exchange guarantee
Minimum orders: 10 / Now we have: 0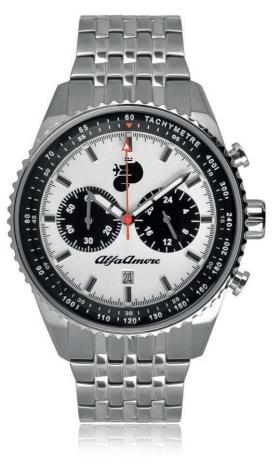 EXTRO-AMORE 06
Price 69.000 forint / 226 euro
- nickelless steel case, shiny, satin O-ring
- diameter: 42 mm
- thickness: 13 mm, 38 mm matte finish dial, glued numbers
- crown: steel
- caseback: steel, screwed
- Movement: japanese OS21 Miyota
- chronograph, tenth, second, minute, 24-hour, date
- steel bracelet
- steel folding clasp
- water resistant 10 ATM
- weight: 134 gr
- 3 year exchange guarantee
Minimum orders: 50 / Now we have: 1