Before the introduction of GT coupe design house Bertone had made a concept car but they had kept that in their museum. Images of that leaked out in 2008, circulating on the web.
Four-seat softtop GT could have been a great chance for the Bertone plant in Glugliasco but the coupe version was manufactured at the Fiat plant Pomigliano. Lilli Bertone told the journalist of Automotive News that former Alfa Romeo CEO Daniele Bandiera had loved the car moreover he had affirmed its production. Finally, leadership reached a decision on producing the Spider cabriolet based on Brera.
Sales figures help to decide the right of their decision. From 2005 to 2010 slightly more than 21,000 units of Brera were sold; in the case of Pininfarina-penned Spider sales were less than 12,000. Nevertheless 80,000 units of GT were sold from 2003 to 2010; it is possible that more than 12,000 cabriolets would have been produced.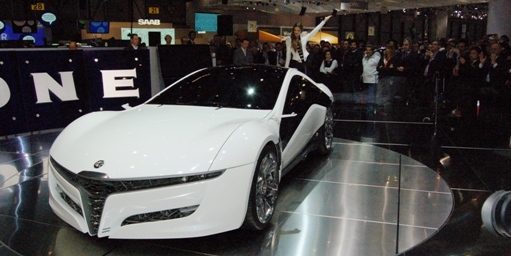 And it is also possible that GT cabriolet would not have saved Bertone. The plant situated on the suburb of Turin would have been bought by Fiat sooner or later as they did in 2009. Widow of the founder Nuccio Bertone Lilli Bertone reorganised her company and introduced one of their most exciting models, Pandion, at Geneva Motor Show 2010.
Source: ANE, FlickR
Translated by Ferenc Pozsonyi