Automotive News claims that Fiat concern wants to produce either Alfa Romeo or Jeep SUVs in Turin. Performance of the plant would be 280.000 items a year.
5.400 employees are employed by the Mirafiori plant operated by the common firm of Fiat and Chrysler. Jeeps will be produced only in Mirafiori. Half of the planned 280.000 vehicles will stay in Europe while the other half will be for export, mainly for North American market. As for selling, 150.000 Jeep and 100.000 to 130.000 Alfa Romeo SUVs are scheduled. Oversea relaunch of Alfa Romeo is a highly important issue and it is possible in 2012 or early 2013.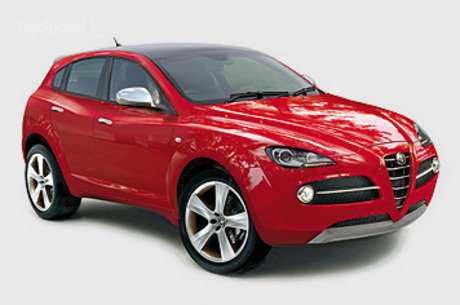 CEO Sergio Marchionne speculated on the date of output which is in the third or fourth quarter of 2012. Alfa Romeo SUV will aim at BMW X5, Audi Q5 and Mercedes-Benz GLK.
To start the production Sergio Marchionne had to cope with the claims of unions. An agreement was reached after months spent with negotiations. Due to this Fiat is investing 16 billion euros through 2014 to improve and retool the factory. The plant opened in 1939 is now manufacturing Fiat Idea, Lancia Musa and Alfa Romeo MiTo. The production decreased to 120.000 units last year; however this number was 217.400 in 2006.
Translated by Ferenc Pozsonyi