Thinking it over, it is evident that in these years Alfa Romeo does not offer any coupés or cabriolets. However there were similar types based on mass-produced models in the past. But how?
In most cases a flagship was designed which was a hatchback. 1900 Berlina was the first one in 1950. This model was the ancestor of the Sprint
(then-GT) and the cabriolet version, Spider. The tendency was continued with Giulietta in 1954 then with Giulia, after that 1750, and Alfetta, and finished in the so-called Fiat-era. Changes of that period can be easily
detected: there was no two-door type (like in the case of 75) or there was a shift in time (see 155). 159, Brera and Spider formed a last triplet with only one survivor, 159; not for a long time.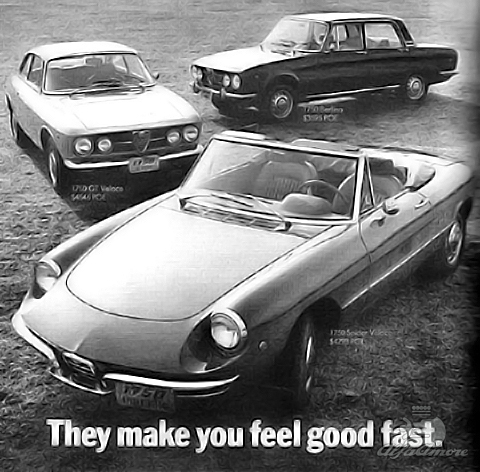 It is important to mention that the first compact car of the Alfa Romeo also had a coupé version which was the Alfasud Sprint. That was smaller than the then-Alfetta GT, though it is possible to have a similar one in the future.
Gossips on 4C
A cabriolet version of the new Giulietta was mentioned after its inauguration. The possibly German-origin concept art graphics displayed a moderate but trendy cabriolet. There was not any information on either the seats or the design of the roof. A model like this could have two plus two seats of which the rear ones will not be blind. To hybridise the spirit of GT and Spider, the new type should have a hard top; rational idea in the current situation. In this case, the new car could also be powered by diesel engines even with double turbo, since nowadays a car for everyday usage must have a diesel variant. Besides this, 1.4 and 1.8 MultiAir TB engines could be installed, latter one with 265 hp. Considering the name and the perspectives of Giulietta, there is no chance to have a six-cylinder engine.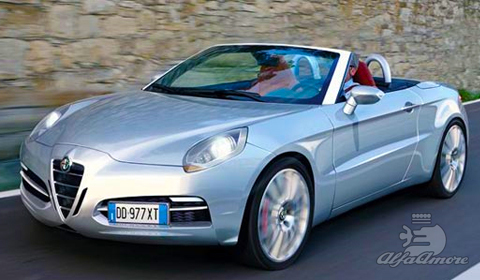 Regarding the current trend, the result could be a mellow car with much pleasure,electronic-lock differential, DNA switch, highly comfortable interior and an 8C-style friendly face. It could be considered as a spiritual descendant of GT discontinued last year. As for the competition, VW Eos, Volvo C70, Peugeot 308CC, and similar types could be its main competitors.
Abarth way
An up-to-date gossip speculates that 4C could be based on KTM X-bow minimal sport car. This attitude is comfortable with logic. The very first report was committed by Abarth (then they denied in an Italian way and pointed Lotus then an own floor panel), thus it is possible that Fiat is meditating upon that. However, chosen of Abarth will not influence the process because that would be easily converted to be suitable for an Alfa model. An easy and austere car would be in style with either Abarth or Alfa Romeo. But let us speculate on the X-Bow rumour.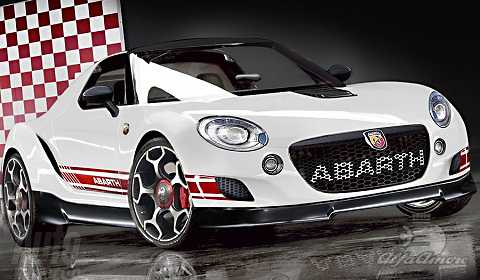 Selecting this, a really minimal car could be expected focusing on less self-weight and pleasurable driving. Four-cylinder engines would be suitable. or to be precise, a specific four-cylinder engine would be suitable. That would be the 1750 TBI (nicked 1750 SS) with a wide scale of power. Mathematically, a delivered power between 200 and 280 hp is not a huge rate but concerning the current weight of X-bow (790 kgs), power-to-weight ratio is notable.
Of course, this Alfa Romeo would get a car-like body (using plastic instead of steel), a small cabin (two plus two seats, but rear ones would be blind) and a manual-raising textile roof. Now, it is much heavier than KTM, although it is still under 1.000 kgs and weight distribution is much better, possibly fifty-fifty percent. In the case of KTM, power-to-weight ratio is
3.3 kgs per hp which results an acceleration to 100 km/h in 3.9 secs. In the case of 4C, 3.8 to 4.0 kgs can be expected resulting acceleration in 4-5 secs - nice result.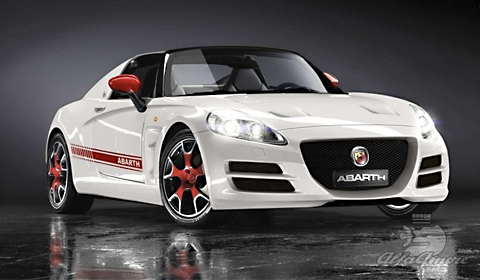 As for the figure, that could be more radical than Giulietta CC. It is confirmed by the new and bad quality (?) photos.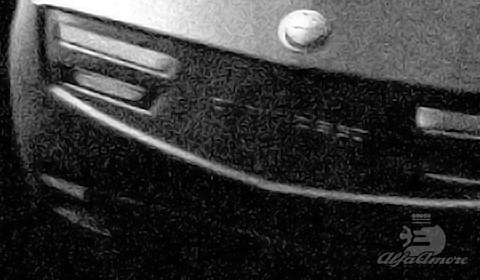 Nevertheless it can be stated that the new model will not get the scudetto of the 147.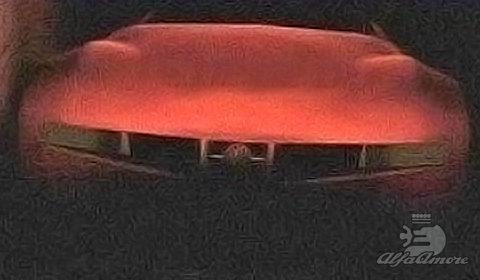 According to the schedule, timing of the new types is quite nominal, thus descendant of the 159, Giulia appears in 2012, and Spider comes in 2013. Latter could be based on either Giulietta or Giulia. The paper does not mention any models for a narrow target.
Which one to prefer? Of course, the Abarth-version 4C, not just being an instant-get car but the consequent need for another two-door car. In this way, Abarth-version 4C could be the spiritual descendant of the Alfasud Sprint, while Giulietta or Giulia Spider could be a sterling two-door GT.
Thus Alfa Romeo could have a full-spectral offer which is honourable to its name: beautiful cars, exciting coupés and cabriolets, and perhaps a well-done SUV.